MORE COMFORTABLE AND HAPPY PETS, WITHOUT EXCESS OF HAIR!
Your pet will appreciate this purchase! You will never again have excess hair in your home if you use the hair extraction comb.
Suitable for medium and large animals. Adult cats and dogs.
Works great on all spills, long and short-haired dogs, cats, etc.
 This comb features sharp hardened steel serrated blades that can tackle large amounts of uncontrollable hairs and tough tangles quickly and efficiently while maintaining coat length.
Suitable for pet hair care and daily massage, make your pet hair shinier.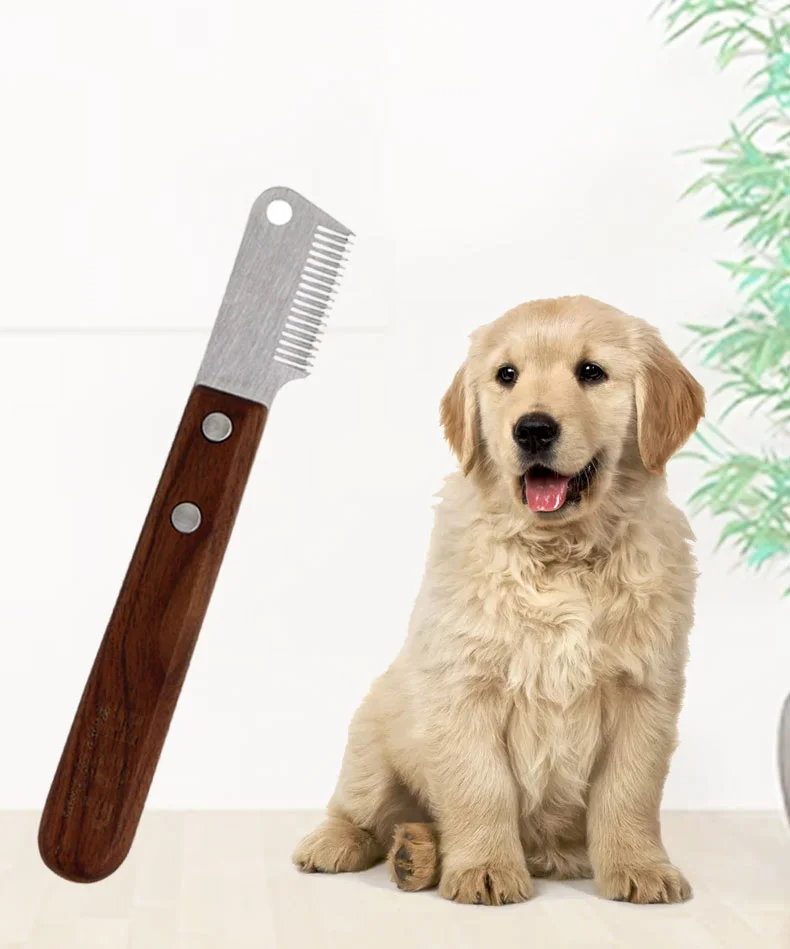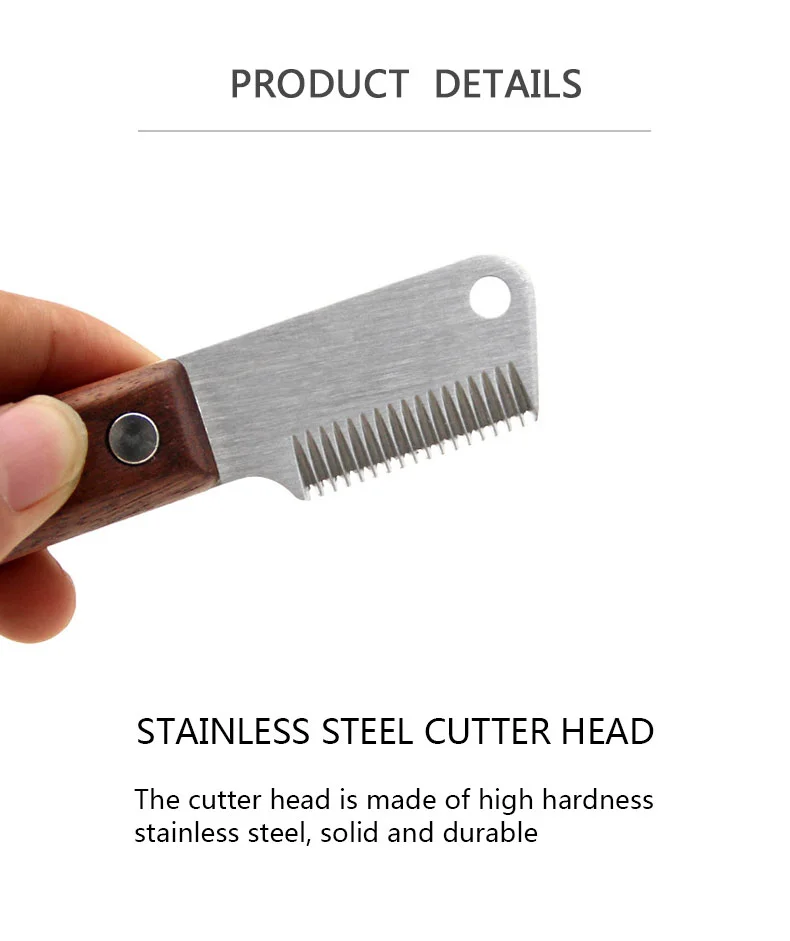 Specification
Material: Walnut & Stainless Steel
Product Category: Comb / Brush