Are you still worrying about the mold produced at home?
Mold Remover Gel is the ideal solution to tough mold stains. The thick gel clings to and penetrates stains on tile, grout, showers, and tubs without harsh fumes or overspray.
Six Advantages Of Choosing Mildew Gel
✅Add soluble mold to quickly destroy mold
✅Add bacteriostatic agent, long-lasting anti-mold
✅Efficient mold removal, easy to use
✅Permeability to remove mildew, quickly decompose mildew
✅Duckbill design, penetrate deep into the gap and remove mold accurately
✅Environmentally friendly formula, safe, non-toxic and non-corrosive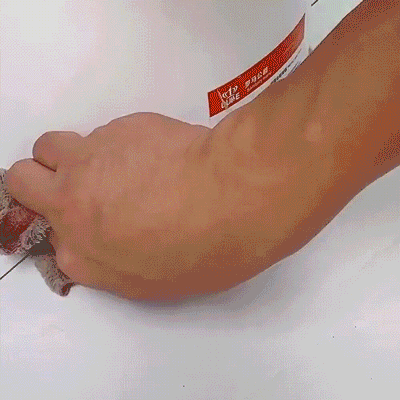 Main Features
▶Quickly Remove Mold–After 3-5 hours of application, it can effectively remove mildew, making it easy to remove mildew.
▶Extrusion Design–Convenient to control the dosage, easy to use.
▶Sterilization–The effect is remarkable.
▶Scientific Formula–Family members can use it more at ease, non-toxic, non-irritating odor, no harm to human health.
▶Wide Range Of Applications–Easily solve mold, suitable for sink countertops, windows, toilet gaps, bathrooms, tile gaps, refrigerator seals, washing machine rubber rings, etc.
Using Methods
Step 1:Wipe the moldy area with a dry cloth
Step 2:Spread the mildew removal gel evenly on the moldy area (the tip can be replaced as needed)
Step 3:Wait 3-5 hours, wipe with a cloth or rinse with water
Step 4:The longer the standing time, the better the effect. It is recommended to apply it at night and rub it in the morning the next day