What Do You Worry About?
The drawer is messy, and you worry others will misunderstand that you are a lazy girl;
Favorite cosmetics are messy which drive your crazy when can't be found.
The knives, forks and spoons in kitchen are in a messy, though you tidying for a long time.
It's easy to handle!
Drawer Divider will solve the above issue.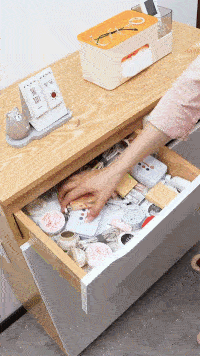 Suitable for many occasions:
For Cosmetics
Put the drawer dividers on the desk to make your cosmetics easy view and access.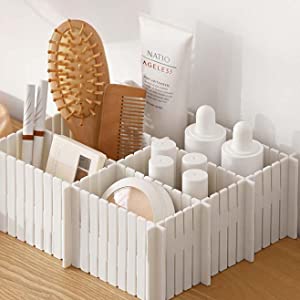 For Clothes
Put the drawer dividers in drawer to make your underwear,shirts, socks tidy and neat.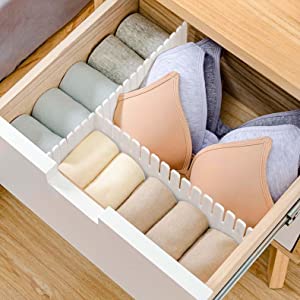 For Office Supplies
Put the drawer dividers at office organizing, all your office supplies will no longer messy.
What will the drawer divider brings for you?
• Praise from your bestie
• Affection of your husband
• A tidy living environment
• Joyful feeling when at home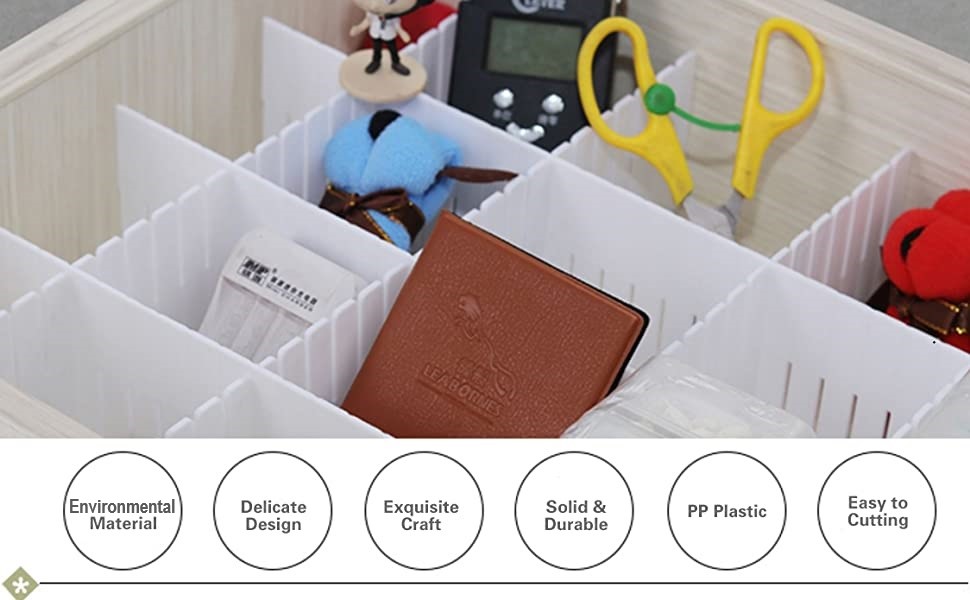 Specifications
Single one size:14.5in*2.7in(37*7cm).
Material: Polypropylene
Color: White/Pink/Blue
Customer Reviews: