The traditional method of shooting is outdated, are you still using it?
❌Tedious operation
❌ Easy to put in the wrong place
❌ Waste phone film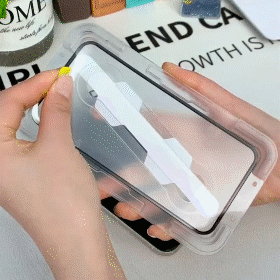 Our newly designed cell phone film for your worries!
The film can be applied accurately and quickly, with just one cover and one tear.
MAIN FEATURES
[Fast Install In 1 Second]
Auto-alignment and easy to use. Just cover the film case, tear it off, and the phone film perfectly adheres.
The film can be applied accurately even without experience.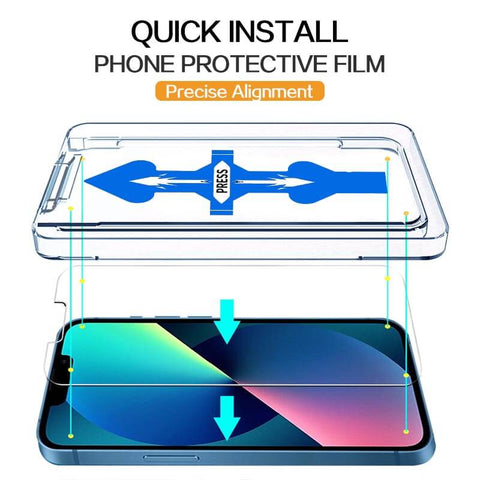 [Ultra HD]
With 99% light transmittance and anti-reflective coating, the ultra high definition does not affect color, providing the best natural viewing experience.
The bezel-less design does not block the screen, restore the large field of view.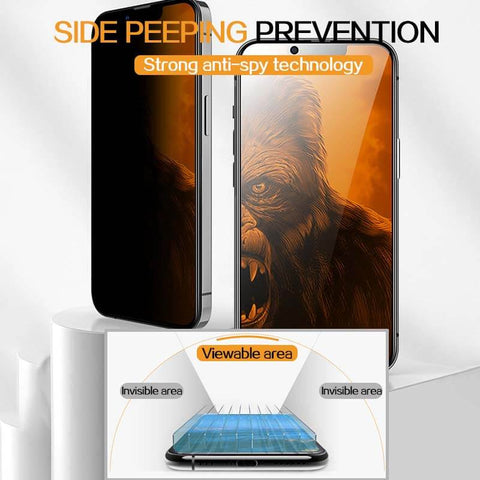 [Highly Durable And Scratch Resistant]
A high-density protective layer prevents falling, prevents damage. Double microcrystalline scratch-resistant coating, 10,000 friction tests, scratch-resistant.
[Hydrophobic And Oil Resistant]
Bionic lotus leaf effect, hydrophobic oil, efficient anti-fingerprint, smooth touch, smooth control.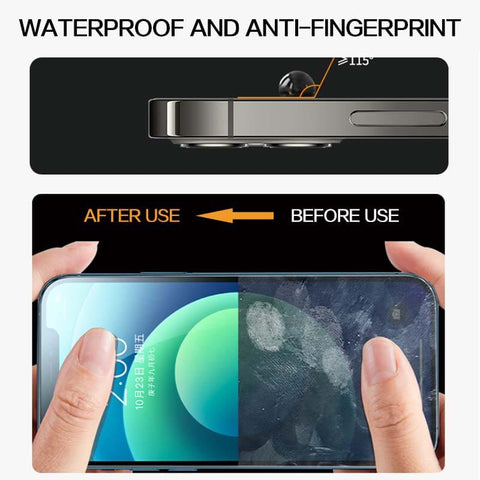 [Earpiece Dustproof]
Equipped with a metal frame dustproof net, dustproof does not block the sound, the conversation is clearer.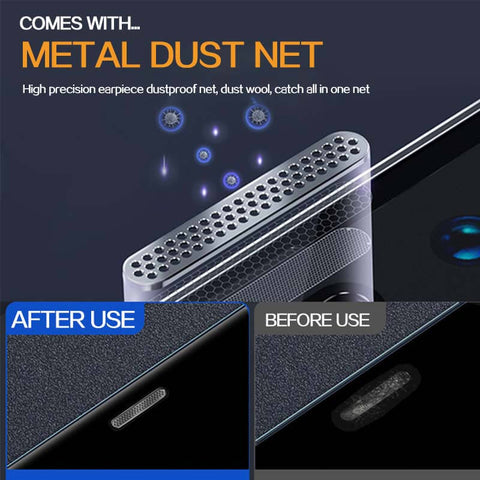 USING METHODS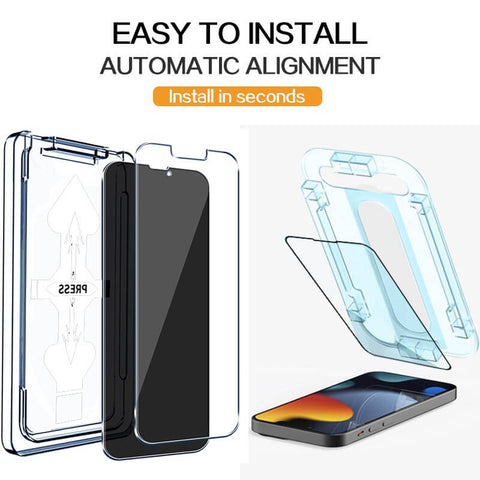 SPECIFICATIONS
Material: Tempered glass
Style: HD transparent dustproof film, Borderless privacy film
Applicable Model: iPhone 13 Mini, iPhone 13, iPhone 13 Pro, iPhone 13 Pro Max, iPhone 12 Pro, iPhone 12 Pro Max, iPhone 12 Mini, iPhone 12
Package Includes: 1 x Automatic Alignment Phone Protective Film