Keep your grass and garden hydrated this summer with Our 360-Degree Rotating Automatic Garden Lawn Water Sprinkler!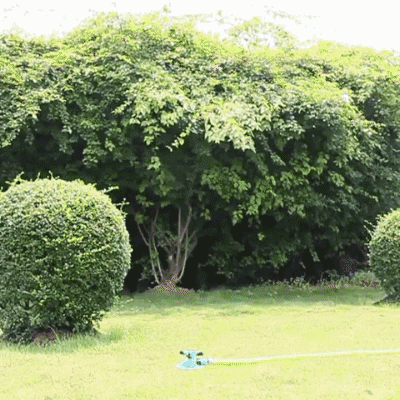 360° Rotating Garden Sprinklers will be the one that you must have! It can water your lawn, plants, flowers, veggies and more. It designed with 360-degree rotation that can be irrigated coverage up to your whole garden. No require any batteries or electricity!
Hurry Up! We are very LOW on the stock.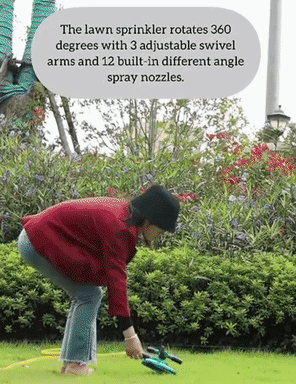 Wide Coverage With No Dry Patch: Heavy-duty water sprinkler for lawns lets you water your plants up to 40Ft diameter range coverage distance. This means it can cover up to 1260Sq FT Area in a circular region. Unlike other brands, this no-leak sprinkler will not leave any dry spots so you can water your plants without any hassle. 2021 UPDATED model has metal attachments at the bottom which provides the sprinkler extra stability and it NEVER FLIPS
Multipurpose And Efficient: Garden sprinkler or yard sprinkler system can be used to water outdoor lawns, home yard, fields, grass, as an irrigation system, as sprinklers for garden, play kids sprinkler. You can also connect the sprinkler system to multiple units to cover a larger area.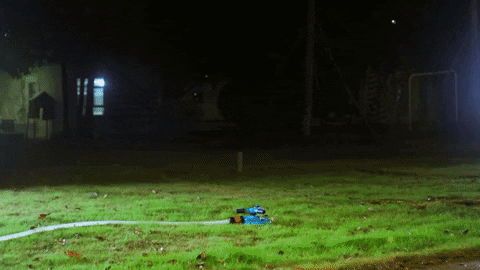 Compatible Hose Attachment & Spraying Modes : Yard sprinkler is compatible with threads hose (99% of Indian hoses). Adjustable 3 arm holes sprayer can be rotated 360 degree to change spray patterns based on your needs. Spray angles can be set to 90 degrees for more compact watering or 45 degrees for watering larger areas
3 Step Easy Setup: Quick connect yard sprinkler hose adapter that makes installation super quick. You can also connect it with a timer unit to automatically start based on your watering schedule. If you have any issues with the setup, feel free to reach out and we will help you
Package Included:
1x (360 degree Sprinklers + 3 pcs quick connector)